After a ten-day food-filled celebration of all things Christmas, its back to work and normality for most of us today. Say goodbye to mince pies and gift wrap and welcome the new year with new goals, attitude and resolutions. Here are a few tips to help you take control of you and your skin in your new year.
Stay strict with your cleanse
Cleansing is the MOST important step in your skincare routine. Cleansing twice daily will improve skin tone, smoothness and increase the effectiveness of your products. Read here about how adapting the way you cleanse can change your skin.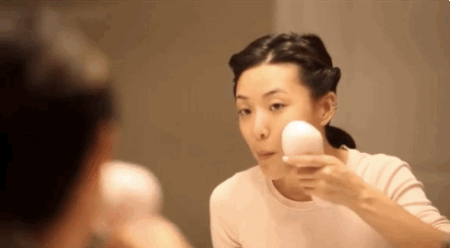 Remember your brushes
Washing your make-up brushes regularly can create wonders for your skin. Because we can't see the bacterium and grime on the bristles, it's easy to forget what is there. Breakouts, blemishes and blackheads fester at such an opportunity so it's important to establish a cleansing routine for your brushes too. I like to wash mine using a gentle shampoo 2-3 times, once a week.
No more picking
In a recent study, it was revealed that 1 in 50 adults suffer with some form of dermatillomania (compulsive skin picking.) It can happen for a variety of reasons; from picking at acne to scratching at eczema or dry, flaking skin. The majority of us have experienced a bout of picking in our lives and it's important to notice you are doing it and create distractions to prevent further damage to your skin. As well as psychological damage, long-term picking of the skin can cause excessive skin damage, slow down your skin's healing system and create overall a reddened, sensitised complexion.
Maintain regularly
Having regular skin treatment every 6-8 weeks will encourage you to take care of your skin a little more as a result of investing money in to it. Even if it's just a basic facial, your future self will thank you for it! It also gives you the opportunity to make time for yourself whilst adapting to the daily grind following the Christmas binge.
Make a routine, stick to the routine
According to Jeremy Dean, the author of making habits, breaking habits, it takes only 21 days to wire your brain into a routine and stick to it effortlessly. What better way to change the way you think than from January 1st? What areas in your aesthetic life do you need to commit to better? Is it your skincare routine or healthy eating you want to actively improve? Committing yourself to a new routine in such a small time-frame will help whatever goals you set
Out with the old
We have all fallen victim to keeping a product long enough to forget when you first bought it. It's not only our cosmetic or skincare products; deodorants, toothpaste, perfumes and soaps all have an expiry date from the minute they are exposed to air. Even sealed products can break down over time from exposure to heat. Following their expiry, these formulations not only are at risk at irritating the skin, but they're effectiveness will also be very minimal.
It is important to be realistic with what to keep and what not to, so celebrate the first part of 2018 having a massive clear-out. Not sure if the product has expired yet? All products should have a note by the barcode of when they expire from being opened.
By taking action, your skin will glow and so will you!
Please follow and like us: