Skin exfoliation is a key part to our skincare routine and for good reason too. Exfoliating regularly can assist with removing the dead skin cells that become apparent during the skin's natural rejuvenation process. Removing these regularly will lead to brighter, fresher and more youthful looking skin. However as with any skincare technique, there are a lot of ways you can get it wrong before getting it right. Take a look at Park Street Clinic's do's and don'ts to getting your exfoliation right.
DO:
Be gentle with your exfoliating, harsh movements can cause unnecessary reddening of the skin and burst capillaries
Spend extra time around problem areas like the chin, nose and forehead
Work to a routine. I prefer to pat my exfoliator all over the face and work from the jawline upwards in an upwards circular motion
Cleanse your skin first, followed by the use of an exfoliating product
Follow your exfoliation with a face-mask as the product will be able to sink into the skin a lot deeper
Consider switching to a chemical-based exfoliating cleanser if you notice manual exfoliating is too much for your skin
Make sure that the skin is wet as this will make it easier to work the product into the skin and prevent any skin tugging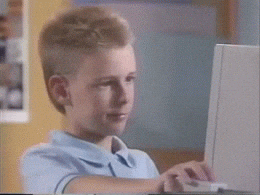 Exfoliate no more than 1-2 times a week
Find an exfoliator that is right for you – for example more sensitive skin types are better suited to softer formulations whereas more congested skin types work better with gritty, sand-like exfoliators.
DON'T:
Over exfoliate – it can cause hyper-sensitivity and you will find more dead skin will reoccur as a result
Use dry brushes, washcloths, sponges or mechanical brushes like the Clarisonic with your exfoliating product as it will be too much for the skin
Exfoliate the night before a skin treatment as this can heighten the risk of an adverse reaction
Exfoliate over broken or healing skin. If your skin is heavily congested, do not exfoliate at all as this will encourage spreading more bacteria
Abandon your hydrating part of your skincare routine following exfoliation to replenish much-needed hydration
Why not try our fav ZO Skin Health's Offects exfoliating polish? Perfect for all skin types, this is a must-have if dullness and dehydration are your prime concern.
Please follow and like us: