Lactic acid is a fluid that naturally produces in our muscle tissues during strenuous exercise and is also derived from sour milk. It is an AHA acid and widely known for its antibacterial and brightening properties on the skin. Lactic acid can be found in all kinds of cosmetic products and chemical peel treatments – in cleansers, serums and creams and even in shampoos, shower gels and some soaps, and is regarded as a gentler acid when we compare it to other AHA's; making it the perfect go-to ingredient no matter what skin type you have.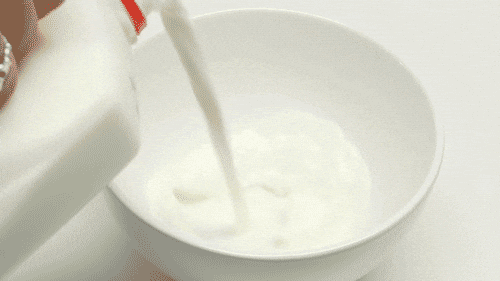 The benefits of using this acid in your skincare regime are endless because of the incredible amount of nutrition milk holds; biotin, potassium and vitamins A and B6 encourages the production of the skin's natural fats and oils, providing hydration and nourishment. Lactic acid's exfoliation ability assists the improvement of acne and dull and congested skin. Additionally, the AHA acid suppresses tyrosinase formation (the development of hyperpigmentation), making it a powerful brightening treatment too.
We have been using lactic acid to maintain our skin longer than we realise; the Great Egyptian ruler, Cleopatra was famed for her regular milk baths which resulted in smooth, radiant skin. Cindy Crawford once admitted to mixing milk with water for a hydrating facial spritz. Korean actor Song Joong Ki has been used to advertise countless Korean skincare lines due to his porcelain, glowy skin. His secret? Cleansing his skin each night with milk!
Before you consider introducing any kind of acid into your regime, it is important that you wear a physical SPF every day to prevent sensitivity and further environmental damage.
Park Street Clinic provide a number of treatments and products that feature this powerful but gentle ingredient, including the ZO Oraser Body Emulsion. This particular body lotion features a whopping 11.5% concentration of Lactic acid and if you use it twice a week, you will notice a significant improvement in rough patches, skin firmness and texture (the perfect prep for summer). Additional to this, our favourite Obagi blue peel radiance features lactic acid to exfoliate and brighten the skin.
If you have any questions about lactic acid and want to know more about introducing it into your routine, email the team at info@parkstreetclinic.co.uk.
Please follow and like us: